Sharlie
Chat Now
Price : $ 1.00 / min.
Set an appointment to chat?
Expert Rating
(11
Review(s)
)

Beauty Adviser, hair extensions, braids,nails, everything you need to know about beauty & products... just ask me!! Everybody Want's to feel & look BEAUTIFUL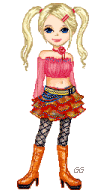 I'm a adviser in domain of Beauty, Hair Extension, how to proceed step by step to have nice, Beautiful, Natural long lasting Hair Extensions like STARS in Hollywood...
Mich-Elle Muzic